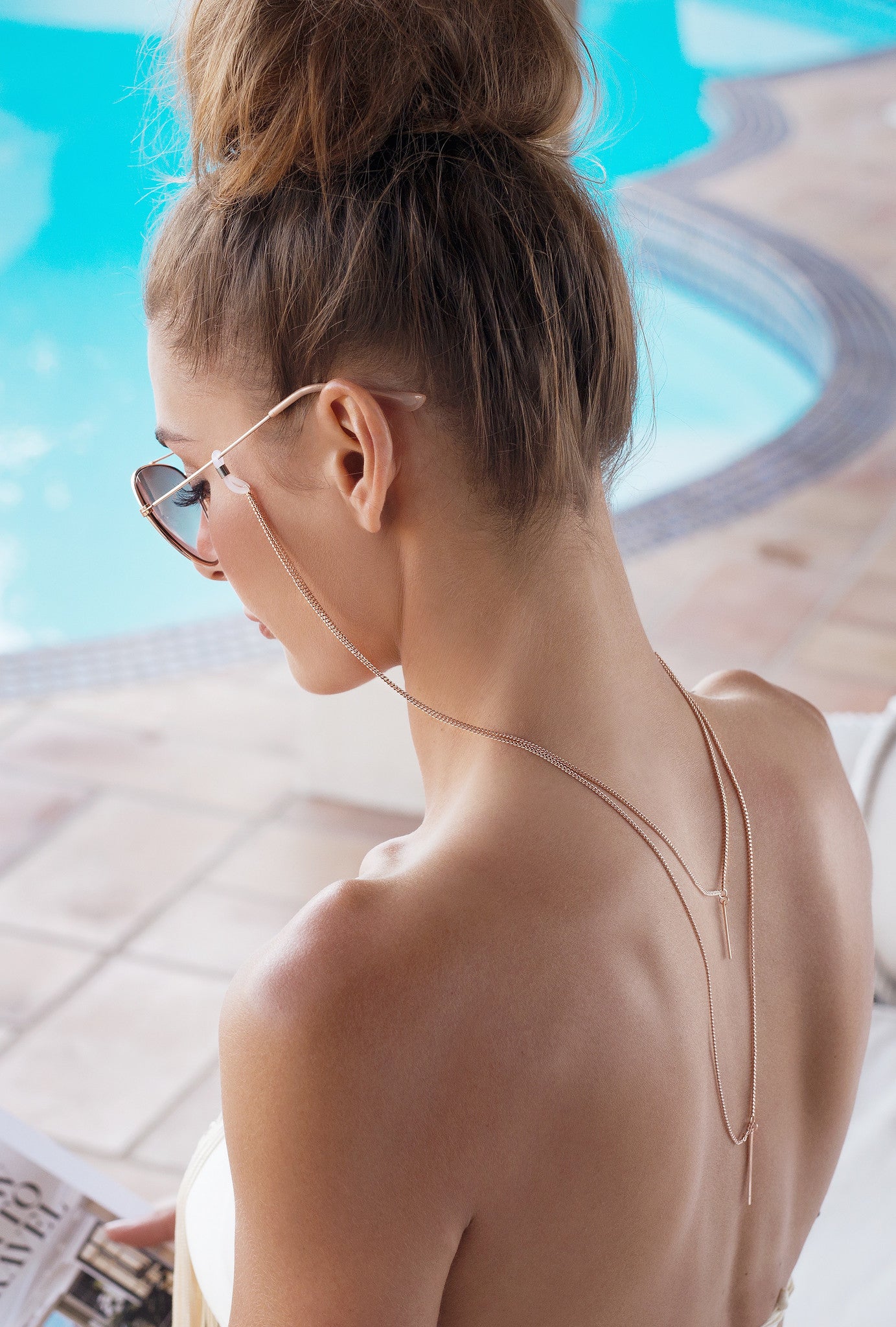 Long size Backlace Sunglass Strap (32 inches / 81cm) | Inner chain is 25 inches / 63cm)
Available in Gold, Silver or Rose Gold.

Customize attachment piece color (clear/black) based on sunglass' style & color.

Attachments are adjustable to fit any size frames by sliding the metal spring to fasten to any width of frames.