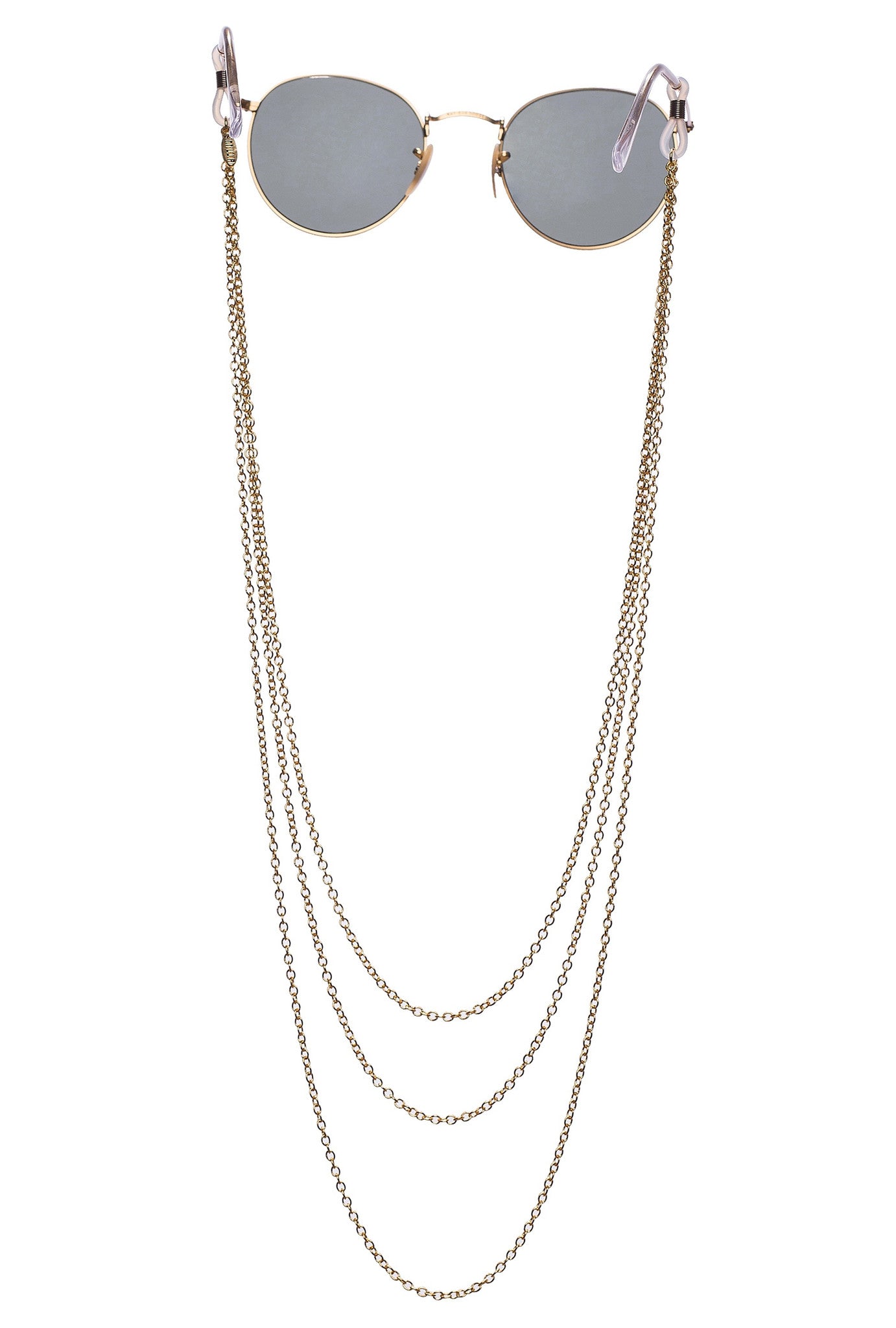 Short size Sunglass Strap, length 16 inches, (40cm)
Available in Gold or Silver.

Chains drape on back of neck or across back and holds hairstyle flat in windy conditions while providing the function of a sunglass chain.

  

Customize attachment piece (black/clear) color based on your sunglass' style & color. 

All attachments are adjustable by sliding the metal spring to fasten to any size eyewear frames.