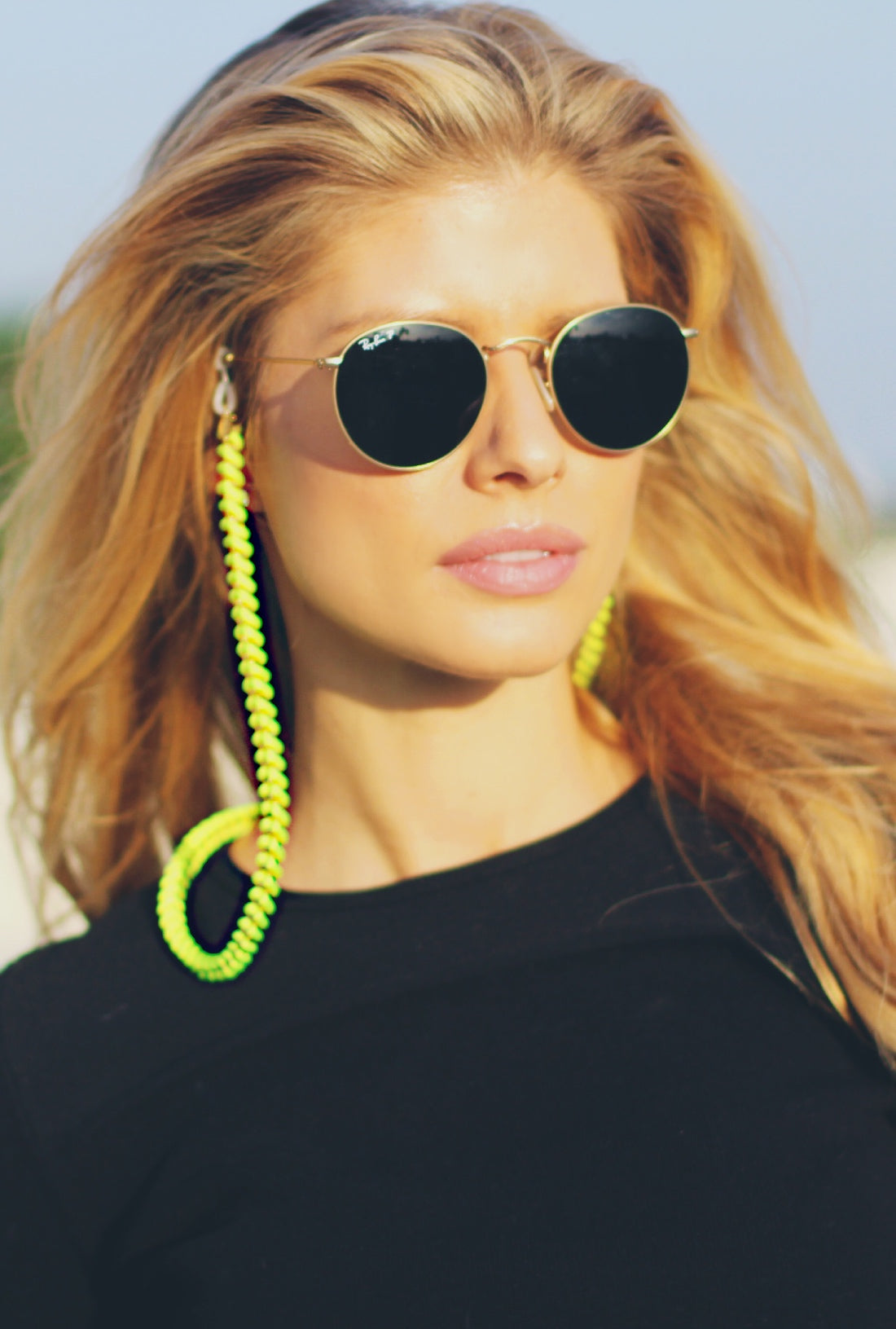 Medium size Sunglass Strap 23" (58 cm)
Straps are braided are available in Neon Yellow or White.
Music Festival and Unisex Sunglass Chain style. 
Customize attachment piece in Black or Clear to match your sunglass frames.
All attachments are adjustable by adjusting the metal springs to fasten to any width of eyewear.